This is a UK catalogue. The accompanying price list is dated May 1973.
As usual I have not scanned all of the pages. I have ignored mostly the gold dress watches, womens watches & the de Ville watches.

There are a number of interesting things in this brochure.
The watches are listed with their Case Ref nos. So the Speedmaster (page 45) is listed under 1450022. Now check out the flightmaster on page 47 it has 2 Case Ref nos 1450026/36. this is the first omega publication/leaflet, that I have seen, that acknowledges that there are 2 versions of the flightmaster 911 available.
In 1973 you had a choice of buying the Speedmaster Professional, MK II & MK III. The MK III cost almost 50% MORE than the speedmaster pro & the MK II was 30% cheaper. (Yes, they've got the case ref # of the MK II wrong in the price list - have they got the price wrong too ? - In ALL my other brochures/price lists with a Speedy Pro & MK II, the Speedy Pro is cheaper)

Click on any of the page scans for a larger (approx 120 KB) version.


Please excuse the watermarks I have added.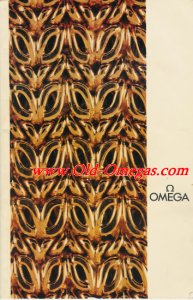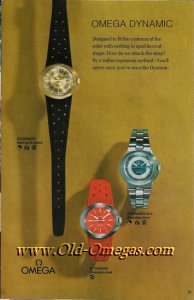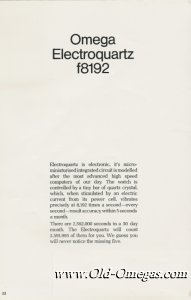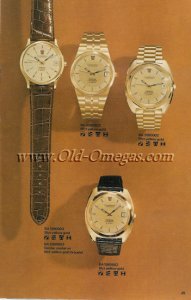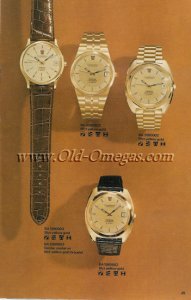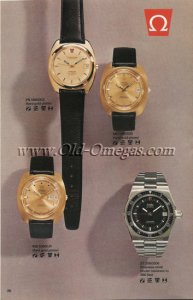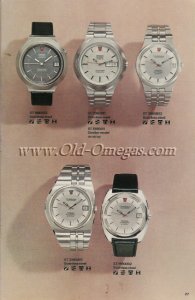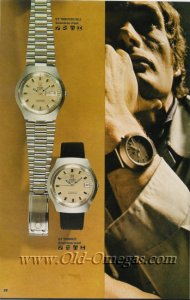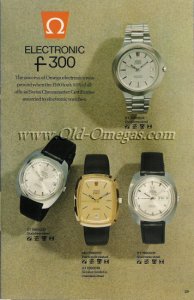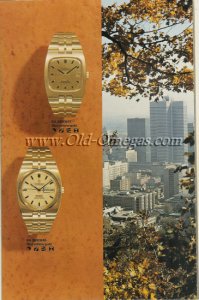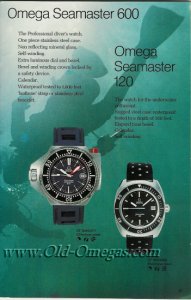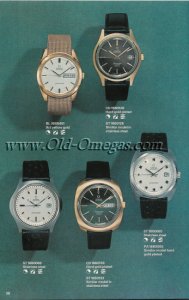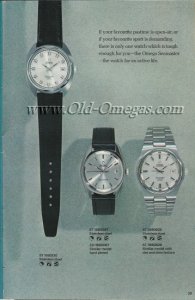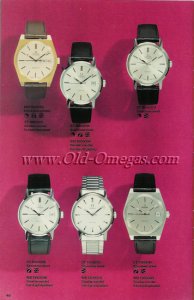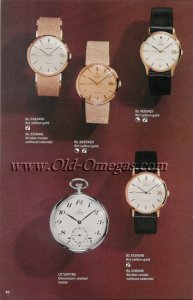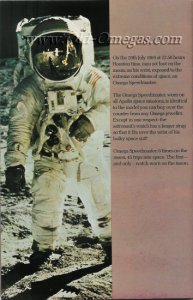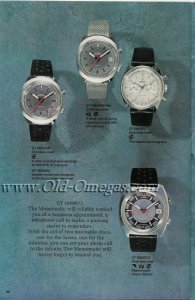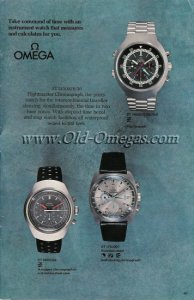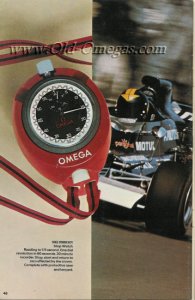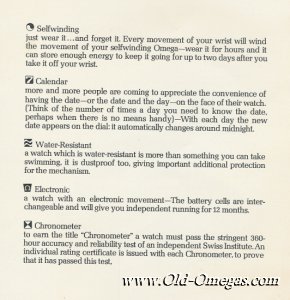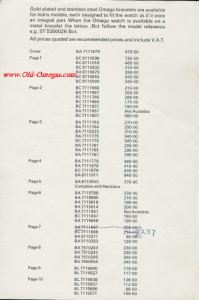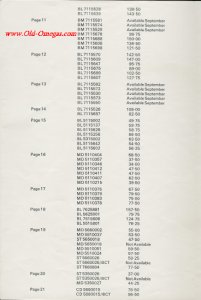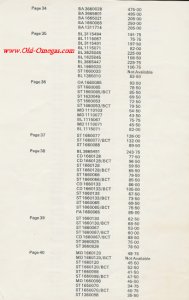 ---





This page was written by Steve Waddington & last updated on 14 November 2004



If you have an Omega Manual or Catalogue, that you'd like to share, please feel free to E-mail me a copy.

I don't think Omega will have a problem with me reproducing these pages on the internet. They are good enough quality that they can be used, but not so good that people can copy, print & sell them as originals.
I have written this page to share the limited knowledge & information I have. Please don't abuse me, my work or other peoples pictures. It's not a nice thing to do !

Finally, It pisses me off that I have to write a disclaimer like this !

I am sick of seeing copies of brochures being sold with watches in eBay for ridiculous sums

---
Back to the index page